Every month we feature members of our chamber who have shown initiative and have been exceptional at promoting the mandate of the chamber
Sophia Sniegowska
Sophia Sniegowska joined the Chamber in an official capacity in 2015 and created the Communications Committee in an effort to improve the Chamber's internal and external relations. She launched the Chamber's social media accounts and has assisted in the organization of all CPCC events. As the Chair of the Communications Committee Sophia is responsible for the daily maintenance and upkeep of our social media presence and works closely with the VP of IT on the Chamber's website. Sophia also helps with the Chamber's facilitation of photography and videography services.
In an effort to engage more youth and boost their membership she created the CPCC Internship Program. The interns report to Sophia and she coordinates their volunteer work with the board of directors and other committee chairs. She is also a member of the Corporate Affairs Committee and assists the Chair, Ania Smith, with the development of sponsorship opportunities for corporations as well as other levels of businesses including vendors.
Want to learn how to take advantage of your membership benefits at the Chamber? Contact Sophia directly (sophia.sniegowska@canada-poland.com) and she will work closely with you to ensure you're getting the most out of your membership package.
Sophia is the PR, Product and Project Manager of Musket Transport Ltd. and Commercial Heavy Equipment Training Ltd., CHET. She is also the Marketing Director and Volunteer Coordinator for Ekran Polish Film Association. Previous work experience includes On-Site Main Media Liaison for the SociaLight Conference, Constituency Assistant for former Federal Member of Parliament Ted Opitz and INK Entertainment.  She is continuing her education in languages at the University of Toronto as well as developing specific skills at BrainStation Toronto.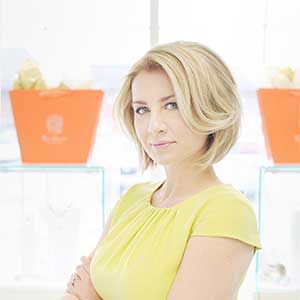 Marzena von Besser
Marzena von Besser is a Polish-Canadian business woman. Previously owner of Von Besser Jewellery with two locations in Woodbridge and Port Credit, an expert in 3D jewellery design. Member of MJSA Professional Excellence in Jewellery Making and Design.
She was the publisher of "Her City Lifestyle" online magazine, dedicated to women as well as co-producer of "Look I Cook for Kids" e-cooking book.
Marzena's newest venture, soon to celebrate its one-year anniversary, is Freshii, and she is the first to bring a Freshii franchise to a mall location, located at the improved Erin Mills Town Centre, the only healthy food court location in Mississauga. Its aim is to help people on the go with living invigorated, healthier lives.
Eat. Energize. That's the Freshii mantra. Freshii is a fast, casual restaurant concept that serves fresh food, with custom made meals to energize people on the go. Freshii features innovative menu items, with vegetarian and vegan options, including wraps made of Collard Greens, salads and numerous choices of bowls based of quinoa or rice, as well as healthy snacks, fresh pressed juices and smoothies. Think: slow burning carbs, healthy fats and lean proteins.
Freshii lives by their "Mission Green" motto –be good to the earth by eliminating traditional fast food practices, including excessive packaging, energy hungry dishwashers and appliances.
Marzena is a creative and innovative entrepreneur who believes healthy food feeds the body and the positive food experience feeds the soul. She knows that taste, texture, colour and presentation all play a role in that healthy experience. With Freshii catering, she helps bring co-workers, friends and family together, sharing camaraderie, love and laughter.
She is a Mississauga Arts Council Ambassador and and exceptional member of Canada-Poland Chamber of Commerce.