Chamber Communications Chair Sophia S Begidzhanov interviewed one of our previous Excellence Awards Winners Marzena Von Besser regarding her travel during these unprecedented times. Thank you, Marzena, for taking the time to participate.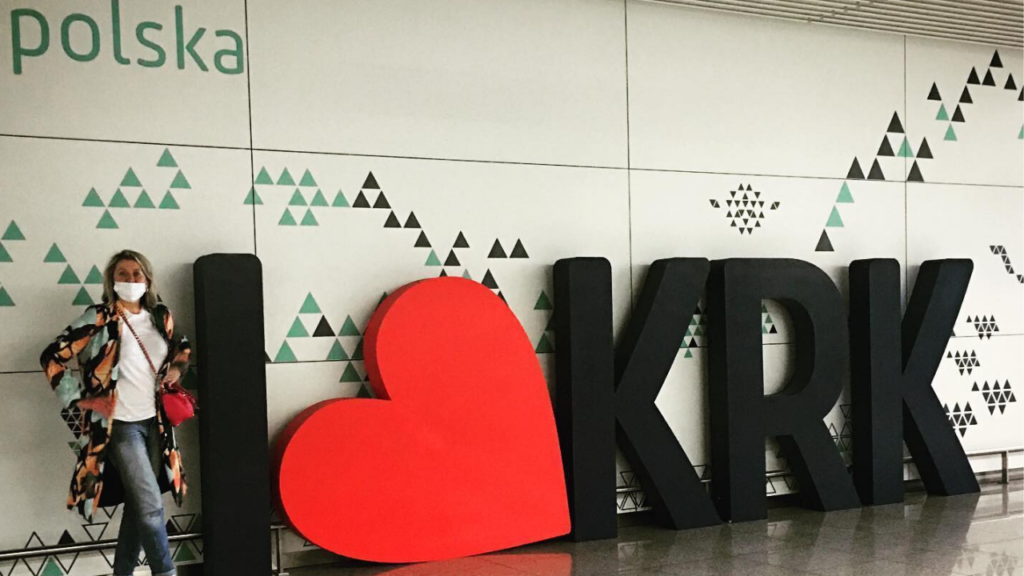 What was the date of your departure?
I left mid-June on one of the first planes that resumed travel to Europe. Over the span of one month, my travels included Toronto-Frankfurt-Krakow-Vienna-Nice-Monte Carlo.
Was it a direct flight or with layovers?
Flight to Poland was with a layover in Frankfurt. After a few days in Poland I flew to Vienna and then France.
What was the purpose of your travel?
Both, business and pleasure. I travel every year to Poland with my family and young kids.
Which airlines did you fly with?
Air Canada, Lufthansa, LOT Polish Airlines, and Austrian Airlines.
Was there a noticeable decrease or increase in the cost of travel?
Tickets to Poland were about the same but I got a great deal for flights to Vienna and Nice. There were incredible deals on hotels in Europe.
Did you experience longer or shorter wait times at the airport?
There was a shorter wait time than usual as well as a quick and pleasant customer service. Easily passed through the gates. The airports in Nice and Vienna were crowded mid-July but no major issues.
Were there additional health screenings?
Only at the entrance to Polish airports temperature was being checked individually. In Vienna, the airport was equipped with the newest machines for a body scan, within a few seconds the entire body was scanned. Guests waiting for arriving passengers had designated area outside.
Were social distancing measures in place and if so, how were they enforced?
There were signs everywhere informing travellers to wear masks and to keep 2 m or 1 m distance but not everyone was following the rules. Restaurants didn't have tables set up at the required 2 m or 1 m distance, but people seemed to be okay with that.
Were masks mandated at the time of your travel?
Travel masks were mandated on every kind of transportation in every country I visited. Masks were not mandated in other places such as; shopping galleries, restaurants, promenades and beaches. In these areas I rarely saw people wearing it.
Did anything strike you as different during the flight?
Customer service was great and the box food was surprisingly tasty. There were no hot drinks but bottled drinks were provided. Newest surgical air filters and extra legroom made travel more comfortable.
When you arrived in Poland – did you notice any differences in the protocol at their airport versus at Pearson?
We were given COVID forms to fill out, however, no one was collecting them. At the airport in Poznan temperature was checked at the entrance and only travellers were allowed to enter.
Was there a mandated quarantine period for you and anyone else you may have travelled with?
No, there is no quarantine in Europe since the beginning of June.
Aside from your travel to Poland, you have continued to travel to other EU countries. What has that been like? Did you notice lower costs and/or fewer tourists?
It seems to be getting back to normal, especially when you see families with small kids going for vacations. Social outings to beaches, restaurants, nightlife and city centre events have resumed.
In Vienna, I experienced Formula 1 which did not allow public attendance. This resulted in restaurants being heavily overcrowded. After the event people experienced delays around 2 hours wait time particularly since there was city centre festival going on as well.
In France, I was there during the French National Day event which celebrates with a massive parade of the country's defence forces. The crowd was huge and there was no COVID related protocol such as masks or required distancing.
Hotels offered fantastic prices, complimentary suites upgrades, and room service. Everywhere I stayed the customer service was at the highest level to make the stay as enjoyable as possible.

During my travels, I've used public transportation such as the municipal bus, subway and trains. There was no sense of fear in utilizing these services.
Any other insights you may have about travel during this unprecedented time and tips for our members considering to travel for business or pleasure?
I find this interesting that during the first two weeks of COVID Monaco made it mandatory for every resident to get checked and their life resumed to normal much quicker. Left me wondering, why didn't other countries do the same?
In Poland, I noticed that many people were sceptical to this situation but interestingly there was a recent article in Bloomberg that noted that the Polish economy has been least affected. The Polish economy seems to resume its high pace.
Thank you, Sophia, for your invitation to share my experience. I hope my comments will be helpful for many readers in making their decision to travel again.

Articles that Marzena referred to:
BLOOMBERG: Poland's Economy Most Resistant to the Crisis in the EU
Polish economy most resilient to virus crisis in EU
Have you recently travelled from Canada to Poland (or other EU countries) or from Poland to Canada? If you're interested in sharing your experience, CLICK HERE to answer our questionnaire.