December 15th, 2016, the Canada-Poland Chamber of Commerce co-hosted the Annual Winter Networking Event alongside the Consul General of the Republic of Poland in Toronto, Mr. Grzegorz Morawski and the Senior Trade Commissioner of Poland in Canada, Mr. Rafał Pawlak.
Thank you to our Chamber member Uber for sponsoring the event this year. Our keynote speaker Mr. David Wojcik, President of the Mississauga Board of Trade delivered an excellent speech citing the significance of chambers and youth involvement. Our special guest and strong supporter, Mayor of Mississauga, Bonnie Crombie also addressed our guests.
At this annual event, the Canada-Poland Chamber of Commerce and the Mississauga Board of Trade, MBOT, entered into a Reciprocal Partnership Agreement. The purpose of this agreement is to establish the practice of working together as partners to further growth, promotion and overall success of the Canada-Poland Chamber of Commerce and MBOT in support of each other's vision to be a voice for businesses in Mississauga. To share information with respect to membership of the other party, subject to compliance with appropriate laws, including privacy and anti-spam requirements, at no net cost to the other party. To implement this agreement both parties agreed among others to; Include other Party's logo, with direct link to their websites. To extend members discount to other party events hosted by the party (limited to one discount per member, per event). To assist the other Party with marketing and communications activities as deemed appropriate.
We are proud to make note of our President's achievement which was also celebrated at the Annual Winter Networking Event.  Due to his 30+ years of volunteer work and his dedication to build up the Polish community in Canada, President Wojciech Sniegowski was awarded Poland's Knight's Cross of the Order of Merit at this year's event by the Consul General, Mr. Grzegorz Morawski. This is our President's second national award for his volunteer efforts, Mr. Wojciech Sniegowski also received the Canadian Diamond Jubilee Medal in 2012.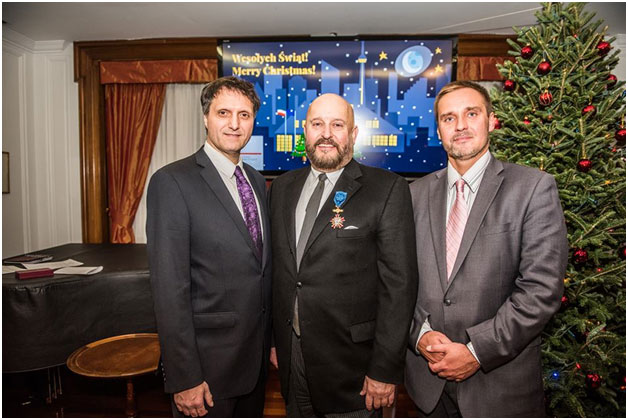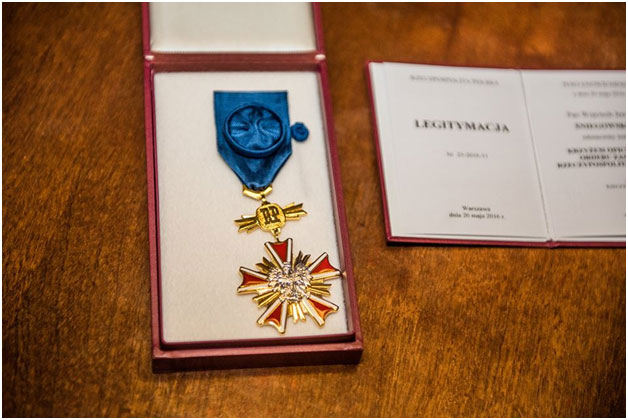 Event Photography by Maggie Habieda, Fotografia Boutique.
Event Buffet services provided by Marzena von Besser, Freshii – Erin Mills.
Event Location: Polish Consulate, 2603 Lake Shore Blvd. West, Toronto